Article: Atelier Kajsa - The Scandinavian Sustainable Fashion Label You Need To Invest In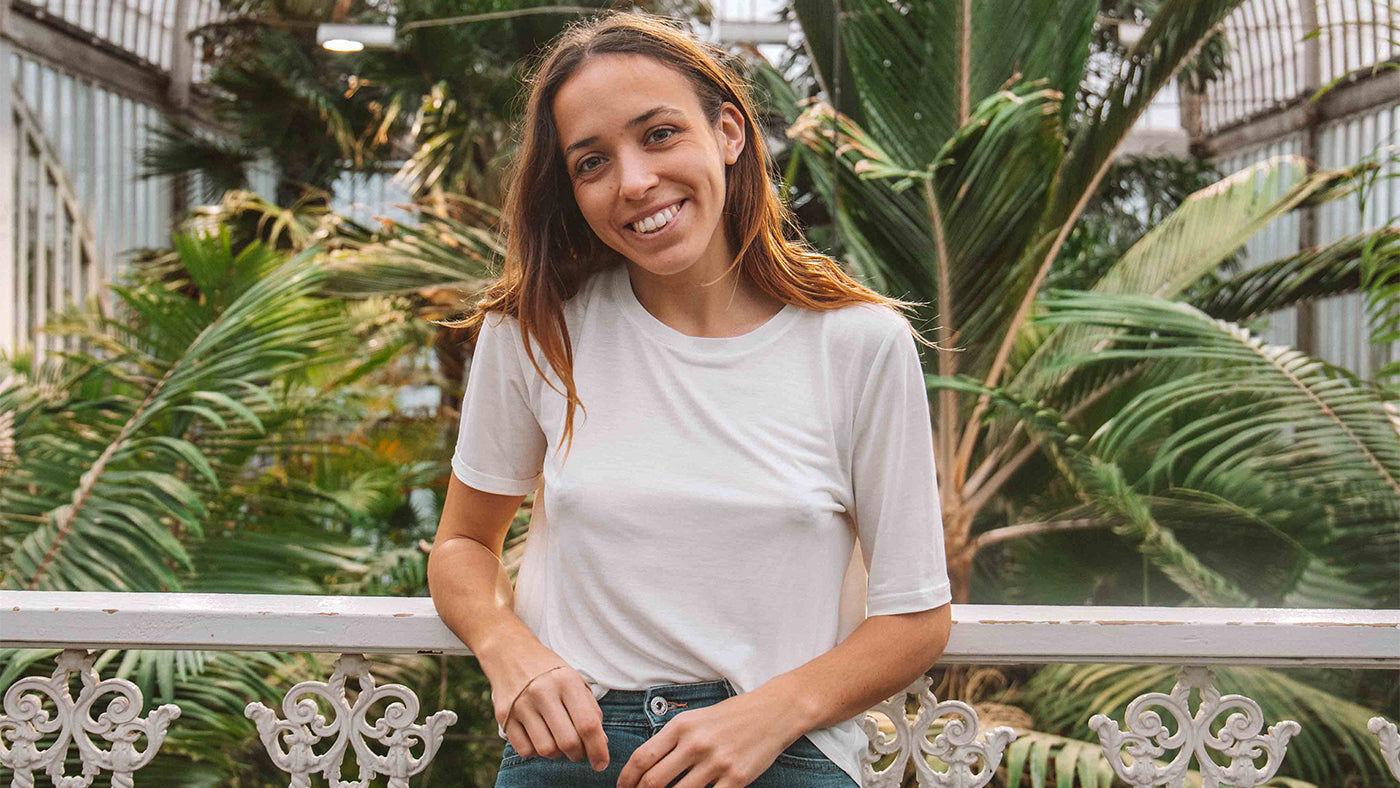 Atelier Kajsa - The Scandinavian Sustainable Fashion Label You Need To Invest In
Read below the article about us in Katiesaway Blog
With slow fashion and mindful design becoming increasingly important, there is no better time to update your go-to list of sustainable clothing brands. Designed in Sweden, the Scandinavian sustainable fashion brand Atelier Kajsa is a great place to start. With a beautiful selection of pieces, mindfully designed to be worn all year long, you will not only look good but feel good wearing something you know is sustainably and sourced, and responsibly created.
About Atelier Kajsa
Atelier Kajsa is a Swedish fashion label, designed in Stockholm, but sold globally. It was created by Kajsa Skoglund in 2018 and has quickly grown to be a favourite sustainable choice as people have started to look towards buying from conscious brands. As all the clothes are designed in Sweden, the designs parallel the minimalism of Nordic style clothes, with their unique sophistication.
What makes this Swedish fashion brand sustainable?
While Atelier Kajsa is based in Stockholm, their entire range is made in Europe which cuts down on emissions that come with an extensive international supply chain while allowing a more proactive choice in sustainable, responsible manufacturers. An example of this is their materials, which are handpicked to still be eco-friendly and long-lasting and come from two smaller companies in Italy.
The idea behind Atelier Kajsa as a brand came to Kajsa Skoglund when she noticed the destruction that fast fashion was having on our environment. Therefore, everything in this Scandinavian sustainable fashion label has been mindfully chosen to combat this. The clothes are designed to be worn season after season, their timeless nature meaning you buy fewer but better pieces. Therefore, every time you wear Atelier Kajsa, you know you are wearing a brand with quality, beautiful, and responsible items.
My Favourite Product
My favourite piece from Atelier Kajsa is their Tencel T-Shirt in white (pictured throughout this blog post). This is a timeless classic that will never go out fashion and will last for years to come. The minimalism of these Nordic style clothes, and what I love most about the them is that everything is made in Europe.
What materials do Atelier Kajsa use?
Tencel
One of the main materials used by Atelier Kajsa is Tencel. If you haven't heard of Tencel before, it is a semi-syntetic fabric made of natural fibres which ensure comfort and breathability without sacrificing quality. The material first came about in the 1980s, when researchers began searching for fabric more sustainable, but with similar characterictics, as Rayon.
The fibres themselves are made from wood pulp, sourced from sustainably managed forests. The process of making Tencel is quite long and complicated, however, in short; the wood-pulp is collected, dissolved, and spun, and then moulded into threads which are treated with chemicals and then spun.
You may have just seen the work "chemicals" and wondered, well how is this process sustainable? According to Lenzing AG, the company that produces Tencel, the threads are treated with a closed-loop solvent system which ensures that 99% of the chemicals used are recovered. These recovered chemicals are then recycled and used again, and again, to make more of this sustainable fabric.
If you want to read more about Tencel you can read about the process of making it and its minimal impact on the environment here.
Silk
The other material used widely by Atelier Kajsa is silk. Now, everyone knows that silk is a timeless classic - chic, antibacterial, and as soft as you can get. But how sustainable is it?
Silk is a natural fabric, weaved using threads sourced from the cocoon of silkworms. In this respect, silk is sustainable. Where you have to watch is whether the silk is being sourced from an ethical manufacturer where the silkworms are living in harmony with the production.
In the case of Atelier Kajsa, the silk used is organic (now pure silk and organic silk), straight from the sustainable Italian companies Teseo Spa and Delta Tex. Both of these companies strive for sustainability in their production.
Packaging
Not only are Atelier Kajsa conscious about their choice of development and manufacturing, but there is also a strong focus on sustainable distribution. Their packaging is eco-friendly, made from 90% recycled materials, which are then able to be recycled or reused by the customer upon delivery.
When I say recycled materials, I mean the cardboard is made from paper pulp sources from responsibly managed forests and mills, printing is kept to a minimum, and when it is used, it is done purely from water-based inks. And did I mention they do free delivery?
Where can you buy Atelier Kajsa? 
At the moment, Atelier Kajsa sells their clothes online, with free domestic and international shipping for orders above 1000 kr. Their studio in Stockholm is also open for you to stop by, or click-and-collect, however, you must book and appointment in advance. This can be done contacting info@atelierkajsa.com.
So, next time you need a new staple garment for your wardrobe, look no further than Scandinavian sustainable fashion brand, Atelier Kajsa.
Read the article on Katiesaway here.