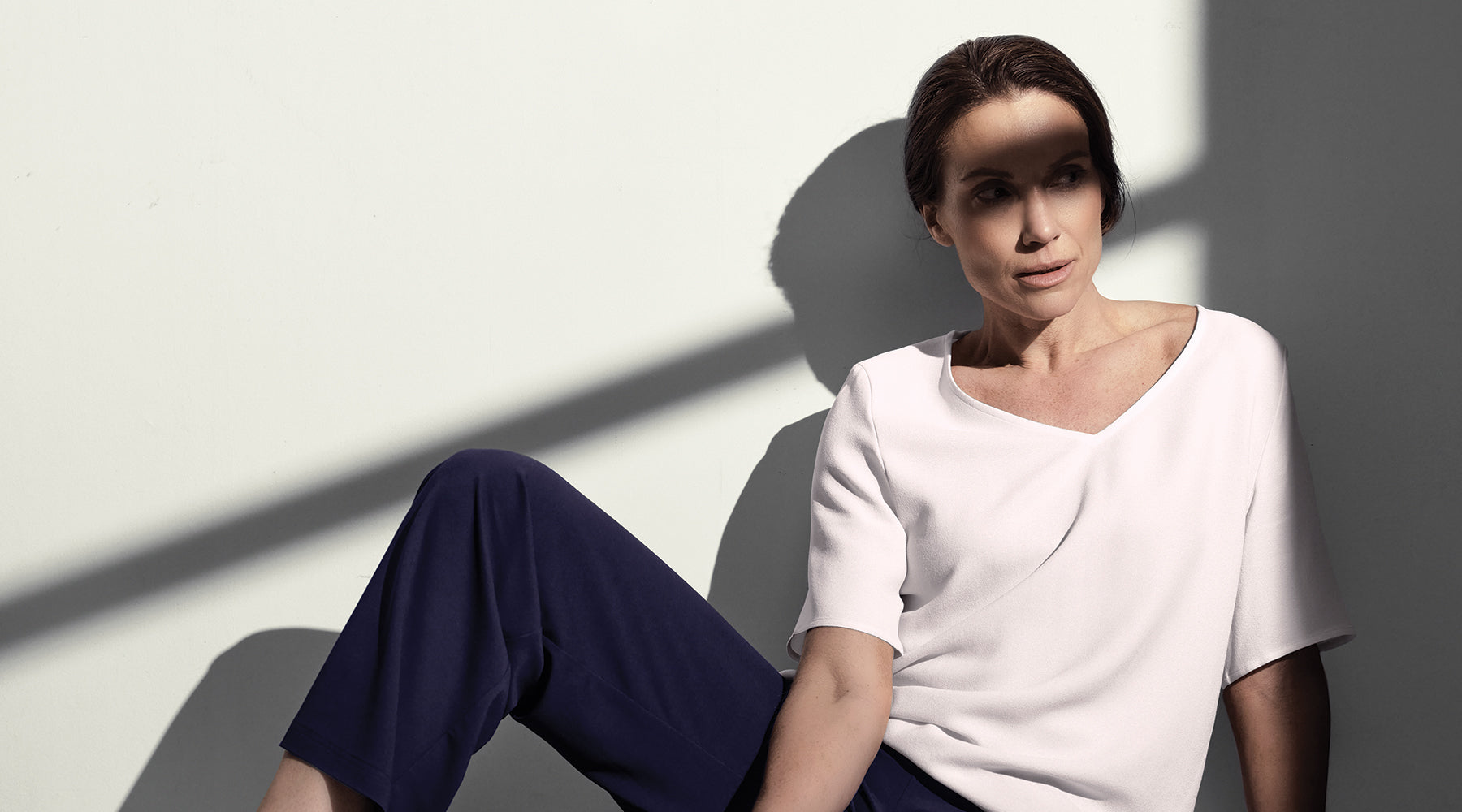 Discover Three Collections from Atelier Kajsa
New styles, more choice, same commitment to responsible fashion. Discover the latest additions to the Atelier Kajsa range. Available now!
Atelier Kajsa are delighted to share three new collections which have been added to our existing range of responsible fashion garments. The Studio Collection, Signature Collection and Essentials Collection are available to shop now at atelierkajsa.com.
Responsible Fashion: Now For Your Whole Wardrobe
Atelier Kajsa has always taken a unique approach to responsible fashion. We design pieces that are not restricted to fashion seasons - our garments can be worn all year around, season after season.
We also design items that are easy to combine with one-another for different looks. This allows our customers to buy a smaller number of long-lasting pieces, instead of contributing to the fast-fashion culture of buying and discarding clothing after 1or 2 uses.
Now, we're pleased to be able to offer customers a greater selection of responsible clothing than ever before.
Three New Collections, Inspired by Women's Needs
From exquisite dresses, to subtly stylish workwear, to comfortable everyday essentials - now you can fill your wardrobe with sustainable choices, no matter what life demands of you.
Each of one of our three new collections has been created to meet the varied needs of our busy, modern lifestyles.
The Studio Collection is a range of stunning luxury dresses, designed to turn heads and start conversations whenever you wear them to dinner, for drinks, or out on the town.
The Signature Collection contains wardrobe staples such as elegant tops, shirts, trousers, skirts and dresses; modern but timeless silhouettes for everyday elevated style - at work, or at leisure.
Finally the Essentials Collection combines long-lasting comfort and elegance to your everyday clothing. Subtly stylish pieces for at home, at the shops, or out in nature.
Explore the Studio Collection
The Studio Collection features unique, luxurious pieces designed to be worn on occasions that demand something a little special. Styles range from classic to contemporary, each with unique details and cuts.
Highlights of the studio collection include:
The Slip Dress - a mid-length dress with an elegant, curve-enhancing silhouette. Available in. black or silver-grey with a shiny, satin-effect finish.
The Wrap Midi Dress - a mid-length dress designed to flatter!Featuring a deep v-neck as well as gathering detail on the front and side, it's available in classic black or rich shade of blue. 
Explore the Signature Collection 
Understated elegance meets unrivalled comfort in the Signature Collection. The collection features a range of minimalist tops, dresses, skirts and trousers which can be effortlessly mixed and matched for any occasion.
Find your new go-to workwear essentials, as well as stylish pieces that can be worn to a wide range of occasions. Our favourites include:
Oversized White Shirt - featuring a rounded side slit, detailing around the hem, a point collar, and two back pleats. Here's why there are few pieces that embody the Atelier Kajsa philosophy quite like the oversized white shirt.
Wide Leg Trousers - this timeless design incorporates a wide-leg flowing silhouette alongside side slip pockets and a wide decorative waistband. Available in Black and Bright Navy - and must-have pieces for any woman's wardrobe.
A-Line Midi Skirt - flowy with a delicate satin, this effortless statement maker will perfectly complement your occasion wear wardrobe - including shirts, t-shirts, blouses and sweaters. Available in black or silver-grey.
Explore the Essentials Collection
The Essentials Collection features a range of brilliant basics: subtly stylish tops, tees and dresses which are both comfortable and naturally breathable.
Each piece is designed to elevate the everyday essential from drab and uninspiring to sleek and stylish - without compromising on comfort and durability. The collection includes:
Organic Cotton T-Shirt - crafted with mid-weight organic cotton. Available in Black or Grey Melange.
Lightweight Long Sleeve Top - A relaxed fit long sleeve top offering you the highest degree of comfort. It's made with TENCEL Lyocell fabric gives a slight stretch allowing free and easy movement. 
Discover brand new responsible fashion pieces for your whole wardrobe. Shop the Studio Collection, Signature Collection and Essentials Collection today!
Shop online or visit our studio at Odengatan 78,  113 22 Stockholm.
(Studio visits by appointment only, please email info@atelierkajsa.com to book)